No cigar enthusiast wants to find out that their precious cigars were sat on after a trip. As a cigar lover, that would be their biggest nightmare. So are you reading this because you want to know exactly how to travel with cigars? If yes, then you definitely came to the right place.
Are you headed to a family member's house for the weekend? Or are you planning to travel across the globe? Regardless of how long you want to travel, bringing along some of your favorite cigar brands is always a great idea. However, if packing your cigars carefully is an issue, then you will only mess up your trip.
To prevent such a scenario from happening, here are a few tips to remember when packing your things. And for someone who loves his cigars, there's no harm in doing all the suggested tips .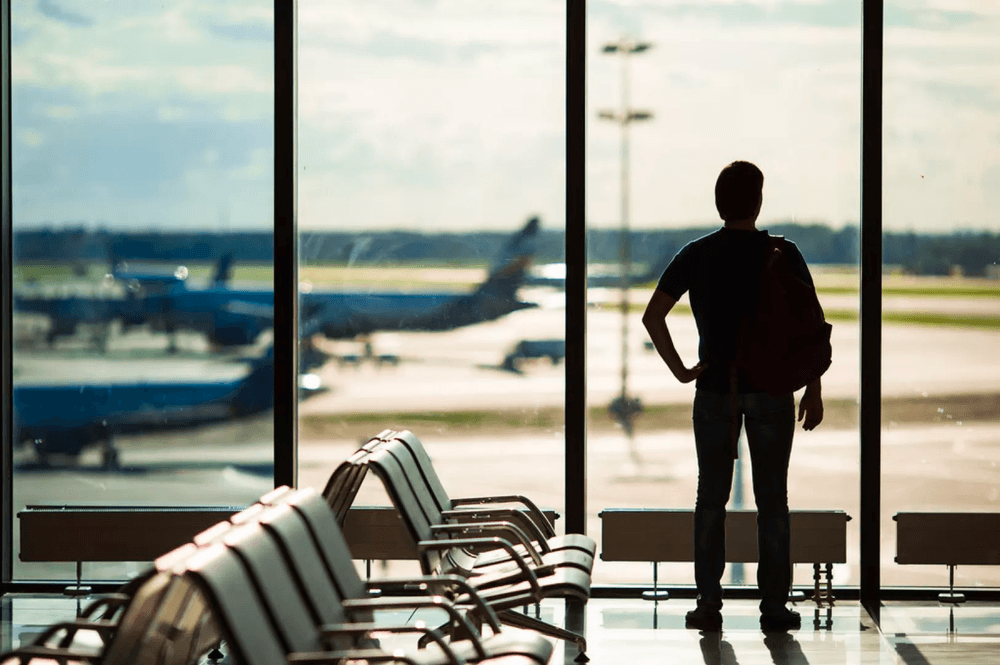 Learning How to Travel with Cigars
Do you have an upcoming business trip? Or do you only want to take a day off across the town? Either way, enjoying a few sticks after your trip is something to look forward to. But keep these things in mind if you want your cigars to be in good condition when you arrive at your destination.
Cigars are Delicate
Cigars don't return to their original shape when compressed. Instead, they are highly sensitive to the temperature and moisture around them. They are delicate enough that they absorb the smell and even the taste of their surroundings. So if you are planning to travel, think again of where you are keeping them during the entire trip.
Are you taking some stogies along with you to enjoy during the trip? Or are you planning to bring home a few boxes of your favorite brand from your destination? Either way, you should make some changes to the way you pack your stuff when considering how to travel with cigars.
Carefully Pack Your Cigars Meticulously
Carefully and meticulously packing your cigars is the key to keeping them at their best state even when traveling. Of course, you can't squeeze them into your already loaded suitcase. However, you can't also store them in a container where there is so much space for them to toss around.
Therefore, the use of travel cases for cigars can be the best solution. Given that you are only planning to carry a few sticks with you.
These travel cases are mostly made of leather and can store up to four sticks. Some are made of plastic with foam on the inside that is molded to house each cigar. They are airtight and seal properly to not impact the humidity inside.
Using a travel humidor, on the other hand, can also be the answer to how to travel with cigars. This is especially great if you only smoke cigars occasionally but are not bothered with the thought of bringing a humidor with you.
There are travel humidors that only hold up to five cigars so that will not be bulky enough to carry. Having different sizes to choose from also makes it easier for you to bring one even when you are only carrying a small backpack.
If you still can't decide on what particular brand and type of cigars to bring with you on your next trip, the staff at Stony Cigars are always ready to assist you.
How to Travel with Cigars on a Plane
Traveling by air with cigars will require additional consideration to the way you pack your things. Because the only thing you will not anticipate during your trip is your lighter or cutter being confiscated. So be sure not to have them in your pocket upon checking in the airport as well.
Cigars are better stored in a carry-on bag during an airplane ride. The secret to keeping the taste and aroma of your cigars is having a stable temperature. That can only be achieved even while traveling if your cigars are in the cabin since they have a more stable temperature. And that is by far the easiest solution when asked how to travel with cigars on a plane.
Compared to cigars in checked baggage, cigars in a carry-on bag will less likely experience any fluctuation in the temperature. Otherwise, the wrappers of your cigars may crack as they expand or shrink when there are changes in the temperature. Although the space inside a carry-on bag may be limited, making it impossible to bring your entire collection with you.
In fact, cigars will do just fine even inside a zip lock bag if you are only up for a short trip. But see to it that it is stored in a firm case to keep the cigars from being crushed during the whole trip.
If your entire trip will last for more than a week, it is best to use a humidity pouch instead. That way, your cigars will have the right humidity even for a longer period. And the most important thing to remember when traveling with cigars is to make sure that they are stored in a sealed container.
Where to Get the Best Deals And Brands When Planning a Trip
When you have finally decide on how to pack your cigars carefully for your trip, you will enjoy your travels more while bringing your favorite cigars. And now that you have come up with your own travel kit, you will no longer waste money on some ruined stogies. So get the best deals and brands of cigars for your next getaway.
Stony Cigars is a cigar shop located in Marietta, Georgia. In fact, it doesn't only offer cigars but also CBD, vape, and smoking accessories. We have a variety of electronic cigarettes and liquids as well such as hookah tobacco and hookah parts. So if you are currently situated in one of Cobb County's cities, then you better take advantage of this opportunity.
Knowing where to get the best deals and brands of cigars is just as important as learning how to travel with cigars. Get in touch with us for more details.