If you're a new cigar smoker, chances are you go back and forth trying to understand all the cigars displayed in a tobacco shop in your area. The names, sizes, colors, shapes, and designs of the cigars in front of you seem to confuse you. So here are the cigar basics to help you get started and understand all the cigar terminologies.
Learn the basics of any hand-rolled or machine-made cigars. These cigar basics will serve as guidelines to help you decide which particular cigar to try.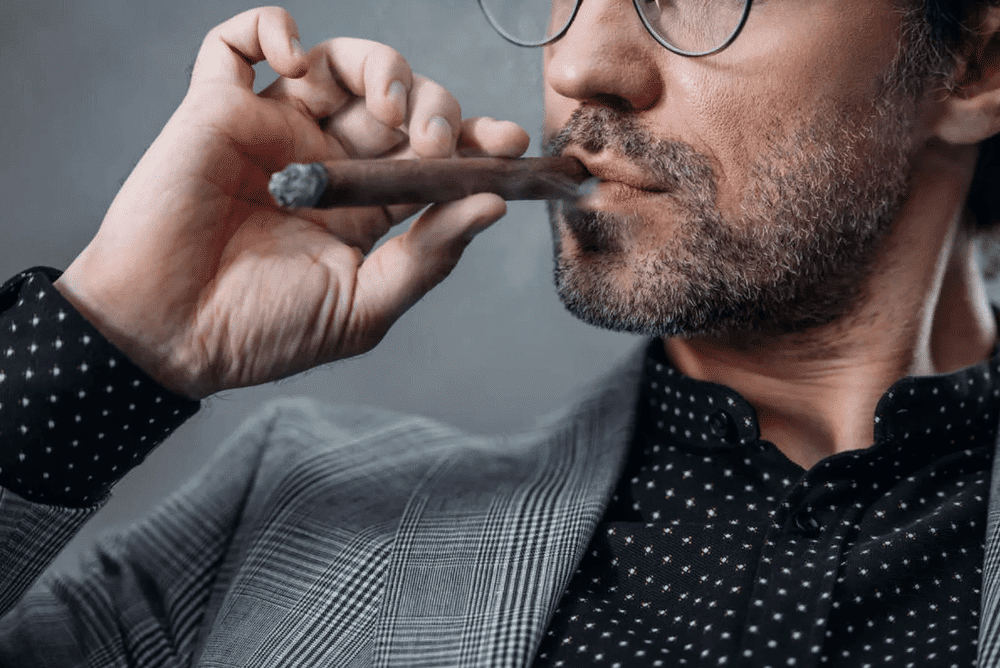 Understanding Cigar Basics: What You Need to Know
Before spotting the brand of cigar that you want to smoke, get to know the parts and other basic terms of a cigar first. Knowing the different flavors of the different wrapper colors will also help you in choosing the best cigar according to your personal preference.
Types of Cigars
Be familiar with these terms before choosing your favorite brand of cigars. It's important to learn these cigar basics before anything else.
Hand-rolled or Handmade
Hand-rolled cigars are made from high-quality wrappers, thus considered high-quality cigars. Aside from being completely rolled by hand, handmade cigars also use long-filler tobacco. And it is important to take note that all premium cigars are hand-rolled.
Machine-made
Completely machine-made cigars are made from short filler and are usually lower in terms of price.
Short Filler
Cigars with short filler are made of chopped leaves. These leaves are usually leftovers or scraps from the leaves that are rolled for long-filler tobacco.
Long Filler
Premium cigars use long-filler tobacco. As opposed to short-filler tobacco which is made of chopped tobacco leaves, tobacco with long filler is made of whole leaves. The length of these leaves depends on the length of the cigar.
Premium
Premium cigars use long filler and are hand-made.
Puro
Cigars with a wrapper, binder, and filler that are made of tobacco that comes from the same country are considered puro.
Parts of Cigars
Get to know the basic parts of a cigars.
Wrapper
The color of the cigar is determined by the color of the wrapper. It is used to roll around the binder, and it is the tobacco leaf's outside layer. It is one of the cigar basics that you must be familiar with.
Binder
The leaf that holds or binds the filler together.
Filler
The general taste of the cigar comes from the filler. It is what makes up a cigar's body and is a mixture of tobacco leaves.
Head
The end part of the cigar that you put in your mouth when smoking.
Cap
A piece of tobacco leaf that covers the head of the cigar.
Foot
Also known as the tuck end, it is the other end of the cigar that you light.
Barrel
A cigar main body.
Bunch
The leaves consist of the binder and the filler before being wrapped.
Blend
Includes the wrapper, the binder leaf, and the filler leaves. It is basically all the tobacco leaves in a cigar combined.
Colors of Cigars
The shade of a cigar's outer wrapper is what determines a cigar's color. These color grades as part of the cigar basics will help you decide what cigar to choose. It's important to take note that different colors also have different flavors.
Double Claro
Also known as Candela, Double Claro is identified as light green to being yellow. It has a slightly sweet taste and is very mild in terms of flavor.
Claro
Cigars that are wrapped in light tan tobacco are called Claro. And since the wrapper doesn't affect its flavor, Claro cigars are smooth and mild.
Colorado Claro
Considered natural since these wrappers are sun-grown. As opposed to Claro, Colorado Claro are fuller when it comes to flavor. Ranges from light brown to brown.
Colorado
Shade-grown and is characterized by a medium-brown color to dark brown that is slightly reddish. Rich and strong in flavor.
Colorado Maduro
Dark brown in color, which is between Maduro and Colorado. Has an aromatic smell with a rich medium flavor.
Maduro
Has a strong flavor and is almost black in color or a very dark reddish-brown. Although this wrapper is dark, Maduro has a usually sweet taste.
Oscuro
Almost black and is the darkest among the cigar wrappers. With a full-bodied flavor, these leaves were fermented the longest.
Understanding Cigar Basics: Where to Get Premium Cigars and Smoking Gears
Understanding cigar basics will help you navigate inside your local cigar shop without feeling like a newbie. It may also open you to the idea of trying out different brands, shapes, sizes, and wrapper colors.
Big Chicken Cigars is a cigar, vape, and local CBD store in Marietta, Georgia. We offer premium quality cigars, hookah parts, hookah tobacco, electronic liquids, and electronic cigarettes.
Unlock the mysteries behind smoking by understanding the cigar basics. If you're looking for a cigar and smoke accessories shop around Cobb County, then you better check us out. We have a vast majority of smoking gear near you.